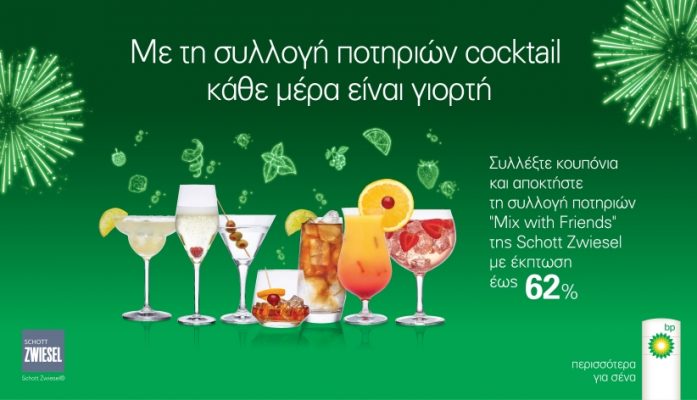 At BP, collect coupons and get the "Mix with Friends" collection from Schott Zwiesel up to 62%.
Program
Every purchase of 10 € = 1 coupon
Collect coupons and paste them into the voucher form.
Redeem the completed coupon form to the cashier, select the product you want and pay the reduced price.
There is no limit to the number of products you can collect.
You can buy the products of the collection either with coupons at the reduced price or no coupons at the retail price shown on the brochure.
If you are a holder of any Alpha Bank Bonus Card, obtain the offer products, redeeming the corresponding Bonus Points (without using coupons and cash).