Create as a real Masterchef!
At BP you will find a unique range of knives and serving items of the well-known MasterChef brand.
This new series includes a complete set of knives, a generic knife, a small Santoku, a large Santoku, a bread knife, a chef, a steak knife set and a steel sharpener, and an exclusive range of serving wooden items and bowls.
The range is completed with the wooden cutting board and innovative knife storage base.
The MasterChef brand is synonymous with quality and gives solutions for your kitchen so you can create as a true MasterChef!
Program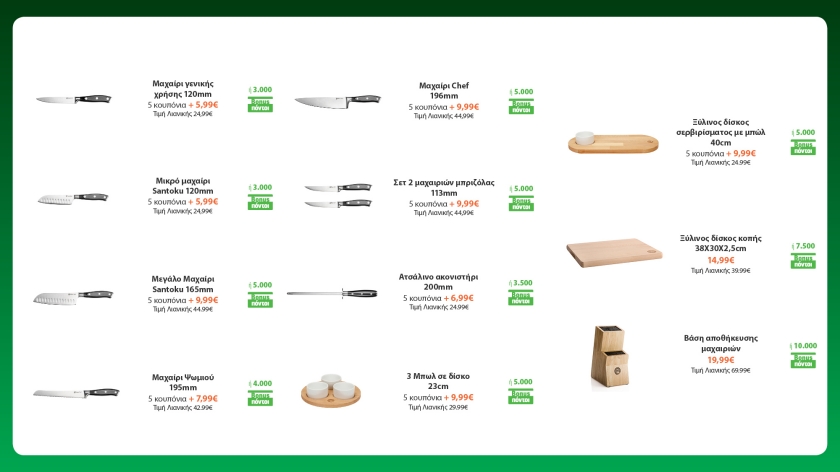 With every purchase of 10 € = 1 coupon
Collect the coupons and paste them into the voucher form
Redeem the filled in coupon form by selecting the product you want and submitting the corresponding amount to the cashier
There is no limit to the number of products you can collect
You can buy the collection utensils either with vouchers at reduced prices or without vouchers at the retail price shown on the brochure
Ø If you are a holder of any Alpha Bank Bonus Card, obtain the products of the offer, redeeming the corresponding Bonus Points (without using coupons and cash).