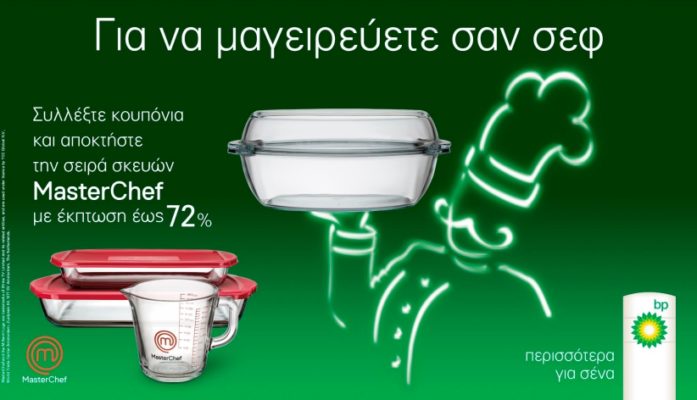 The new MasterChef Cook & Store collection adds flexibility and gives solutions to your kitchen! It includes a classic measuring glass made of durable glass, square and rectangular utensils with a plastic lid and 2 glass-lided glasses all made of high-strength glass that can withstand temperatures from -40o to 300oC. They are suitable for use in a conventional oven (other than plastic), a microwave oven, a freezer and a dishwasher. The utensils are resistant to stains and scratches and do not contain odors or flavors.
Program 
With every purchase of 10 € = 1 coupon
Collect the coupons and paste them into the voucher form
Redeem the completed coupon form by selecting the product you wish and by providing the corresponding amount corresponding to the cashier
There is no limit to the number of products you can collect
You can buy the collection utensils either with discount or coupon coupons at the retail price shown on the brochure.