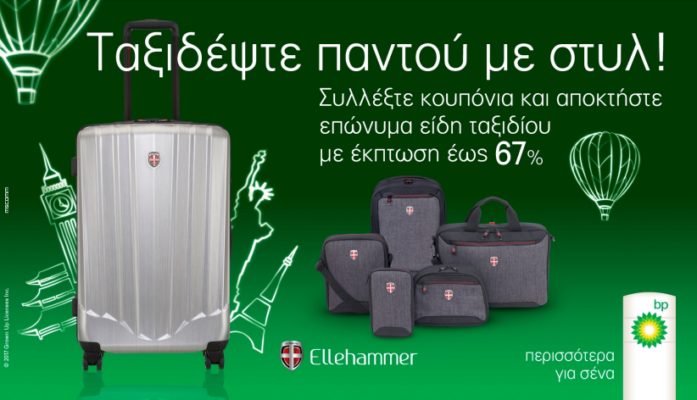 In BP stations will find new range of travel accessories of famous brand Ellehammer. The new, modern range includes a comprehensive proposal travel goods like big suitcase with 4 wheels, cabin suitcase with 4 wheels, backpack. The new Ellehammer series is based on 4 values.  Based on Strength, Pioneering, Practice and Quality, it launches a matte finish, practical pockets for gadgets, the ability to integrate the products with each other, smart and ergonomic storage space, robust construction and beautiful looks combined with consistent quality always offered by the Ellehammer brand.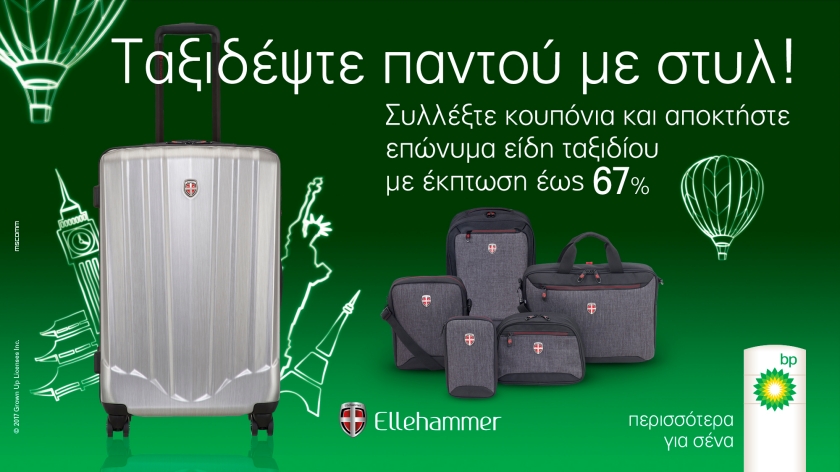 Program:
With every purchase of 10 € = 1 coupon
1. Collect the coupons and paste them into the coupon form
2. Redeem your completed coupon, select the product and pay the equivalent amount.
3. There is no limit to the number of products you can buy.
4. You can buy the items of the collection either with discount coupons or at the retail price shown on the brochure.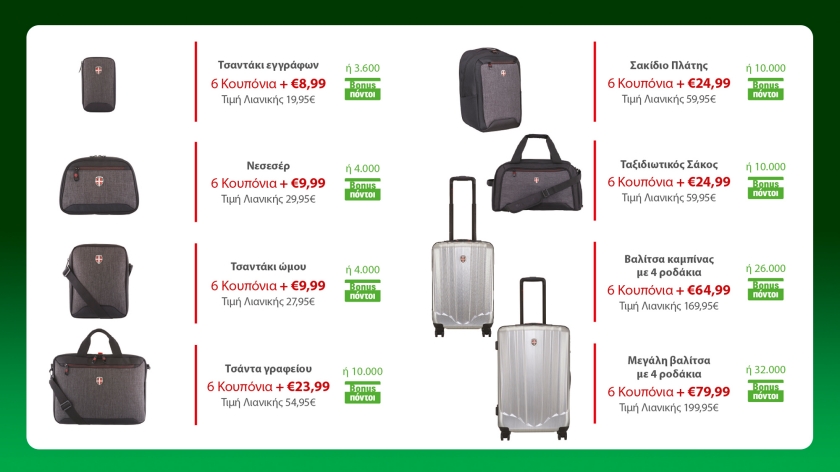 If you hold any card Bonus of Alpha Bank, obtain products, redeeming their respective Bonus points (without the use of vouchers and cash equivalent).